FSHS Student Bulletin for Monday, April 26, 2021!
Pam Hutchison
Monday, April 26, 2021
Happy Birthday! Freddie Carreno!
Let the countdown begin: 10 more days of high school, Seniors!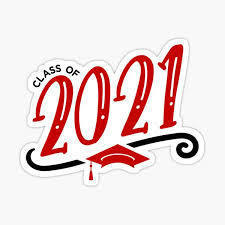 Friday, May 7 - Senior March Practice @ 10:00 am - Gymnasium
Friday, May 7 - Hand out Caps & Gowns after march practice
Tuesday, May 11 - Senior Awards Night @ 7:00 pm - Gymnasium
Saturday, May 15 - Senior Parade @ 10:00 am
Saturday, May 15 - Baccalaureate @ 4:00 pm - Gymnasium
Saturday, May 15 - Graduation @ 8:00 pm - Frary Field
Al Fresco Dining for Seniors! What does that mean? Keep reading…
Weather permitting and no work is underway, members of the Class of 2021 will be allowed to eat in the FSHS Courtyard! You will be required to enter from the Commons, sign in, eat lunch and clean up after yourself. If you do not treat the FSHS Courtyard with the utmost respect, you will lose this privilege. Beginning today, your FSHS Student Bulletin will let you know if dining alfresco is being allowed. Sod is being laid today so Courtyard is closed until further notice. Questions? Visit with Dr. Kelso in the office.
TODAY:
Varsity Track @ Columbus! Meet starts @ 1:30 this afternoon.
JV Tiger Tennis @ Parsons! Matches start @ three o'clock.
Lady Tiger Swimming vs. Field-Kindley! 4 p.m. in Coffeyville.
Tiger Varsity & Junior Varsity Baseball & Softball in Altamont! FSHS vs. LCHS games begin @ 4:30 this afternoon.
THIS FRIDAY IS THE DEADLINE...
...for Juniors to pay for prom ($100) and for Juniors and Seniors who are attending prom with an out-of-school date to sign them up in the office!
Need a prom dress? See Ms. Bin or Mrs. Regan. Sizes range from 0 to 19.
Attention, Members, present and future!
Planning for next year yet? Start now by joining the largest student business career organization in the world. From now until May 13th, get $5 off the $15 cost for membership! That's only $10 in dues for local, district, state, and national level membership!
See Mrs. Sage to pay your dues or with any questions about FBLA.
Today's breakfast: cereal, graham snack, juice, milk
Today's lunch: chicken strips, mashed potatoes, sweet peas, orange wedges, wheat roll, milk
Tomorrow's breakfast: rice krispie treat, pears, juice, milk
Tomorrow's lunch: Mr. Ribb, scalloped potatoes, baked beans, fruit cocktail, milk
Wednesday's breakfast: Canadian bacon and egg biscuit, juice, milk
Wednesday's lunch: macaroni and cheese, little smokies, green beans, baby carrots, cherry tomatoes, apple wedges, wheat roll, milk